Treasure gift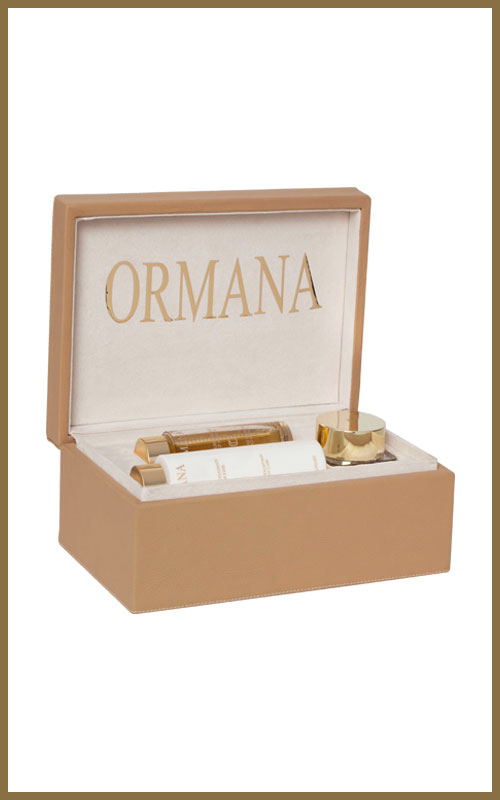 Ormana Treasure Boxes, perfect for special occasion gifts or self indulgence, immediately convey the luxury and quality of Ormana.
Luxurious Ormana skin care products are best presented and protected in our beautiful line of Treasure Boxes. Master crafted of wood and covered with the finest color matched leather and suede these boxes are produced in Europe according to our specifications for the highest quality, luxury and beauty.
Ormana offers our Premier Box to hold the eight primary Ormana Skin Care products as well as many sizes to hold combinations of one to four pieces from the Skin Care or Precious Oils lines. Softly yet firmly fitted into individual suede-lined indentations within the box, your products are protected from exposure and damage.